October 2012

From Elizabeth Mayo ~

5th Annual Stanly County Outdoor Expo
When: Sat, October 6, 10am – 4pm
Where: God's Country Outfitters - New location Hwy 24-27


What a fun day Saturday October 6 was!!! The club owes a big vote of thanks to Nancy Poplin who brought tons of educational material and pictures of Labs, examples of registration certificates and all sorts of information about the club and about Lab rescue. Nancy, Pete and I manned the booth all morning. We had Labs of all 3 colors and puppies of 3 different ages. There was a steady stream of people all day long and hopefully we educated many of them. Several people were interested in the club brochures.

In the afternoon Bit Jordan brought Remi and Rue and did demonstrations on obedience, retrieving and scent articles.

We did some grooming and nail grinding which seemed to fascinate people. Also showed off the docile temperament which was good!!

Hopefully we can do this again somewhere soon and have even more club participation. Great fun for people and dogs as well.

Description: Come out to see what Stanly County has to offer for the outdoor enthusiast. Enjoy horse rides, face painting, boat displays, taxidermy displays, silent auction, live auction at 2:00pm and much more. All proceeds go to Hospice of Stanly County.
http://hospiceofstanly.org/calendar.html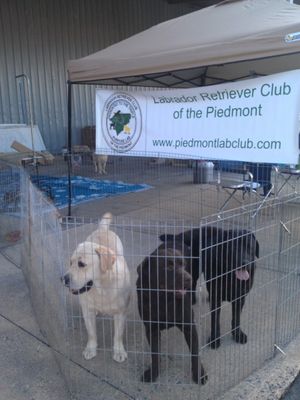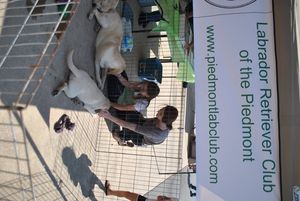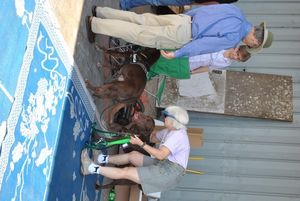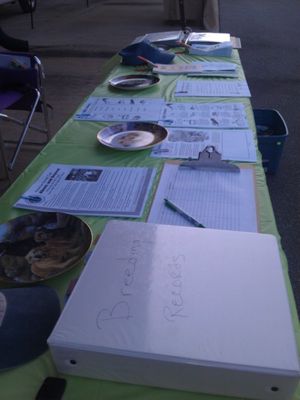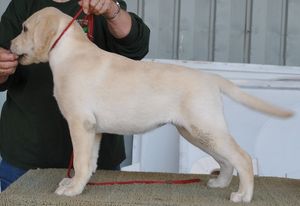 ---



Each year a day is set aside to celebrate Responsible Dog Ownership Day! 
Look for events in your area on the AKC Website. 

In Charlotte, the PKC holds their Responsible Dog Ownership Day/Meet the Breeds event on the First Saturday in December.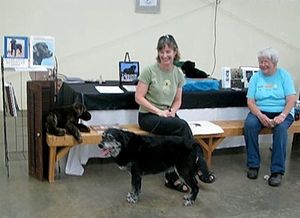 LRC Piedmont booth, AKC Responsible Dog Ownership Day/Meet The Breeds 2009
Karma, Libby Flowerree and Elizabeth Mayo
This was Karma's 13th consecutive year at the Lab booth.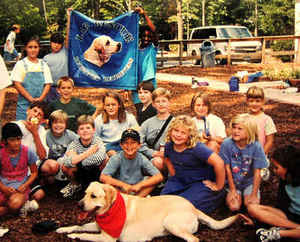 LRC Piedmont members and their dogs are also active in the community, volunteering in nursing homes, at the Special Olympics, in schools, and at "responsible pet ownership" events throughout North and South Carolina.  Shown here is "Lucy," a Makasi Labrador, owned by Libby Floweree.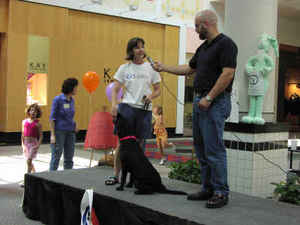 Libby Floweree (Makasi Labradors) and "Juneau" make an appearance at the mall to promote education and responsible ownership.
June 24, 2006
Gander Mountain Grand Opening
Mooresville, NC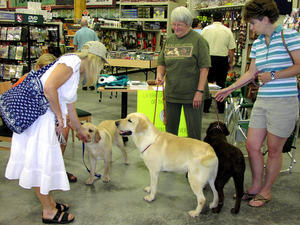 Elizabeth Mayo and "Eli,"" Bristol" and "Spring" 
greet customers !  They were fantastic ambassadors for the breed!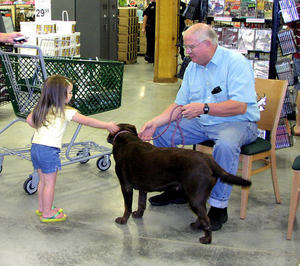 Pete Mayo and "Bristol"
greet a very small shopper.